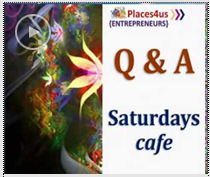 Only 1 out of 5 small businesses survive in the first 5 years.
Reason:
•limited budgets
•poor financial planning
Create a relationship with your money:
•Adjust your attitude towards money
•Create a mind set
•Start planning
•Be creative
Make sure you have an "EXIT" plan in place before you dive into a full-time small business.
•Create a budget
•Pay off your debts
•Stop any non-vital purchases
•Negotiate new plans (utilities, phone…)
•Monetize your "junk"
•Improve your skills while on 9-5
•Write down expenses (home. SO-HO)
•Start saving! ( should have 6 months to cover)
•Make connections to bring in leads
YOU are now ready to start full-time your entrepreneurial journey!
"I have no money, no resources, no hopes. I am the happiest man alive."
-Henry Miller
For more tips join Q&A Saturday at 8AM (PDT). Log in
here
I would love your feedback on the tips, or comments, please add them below this post.